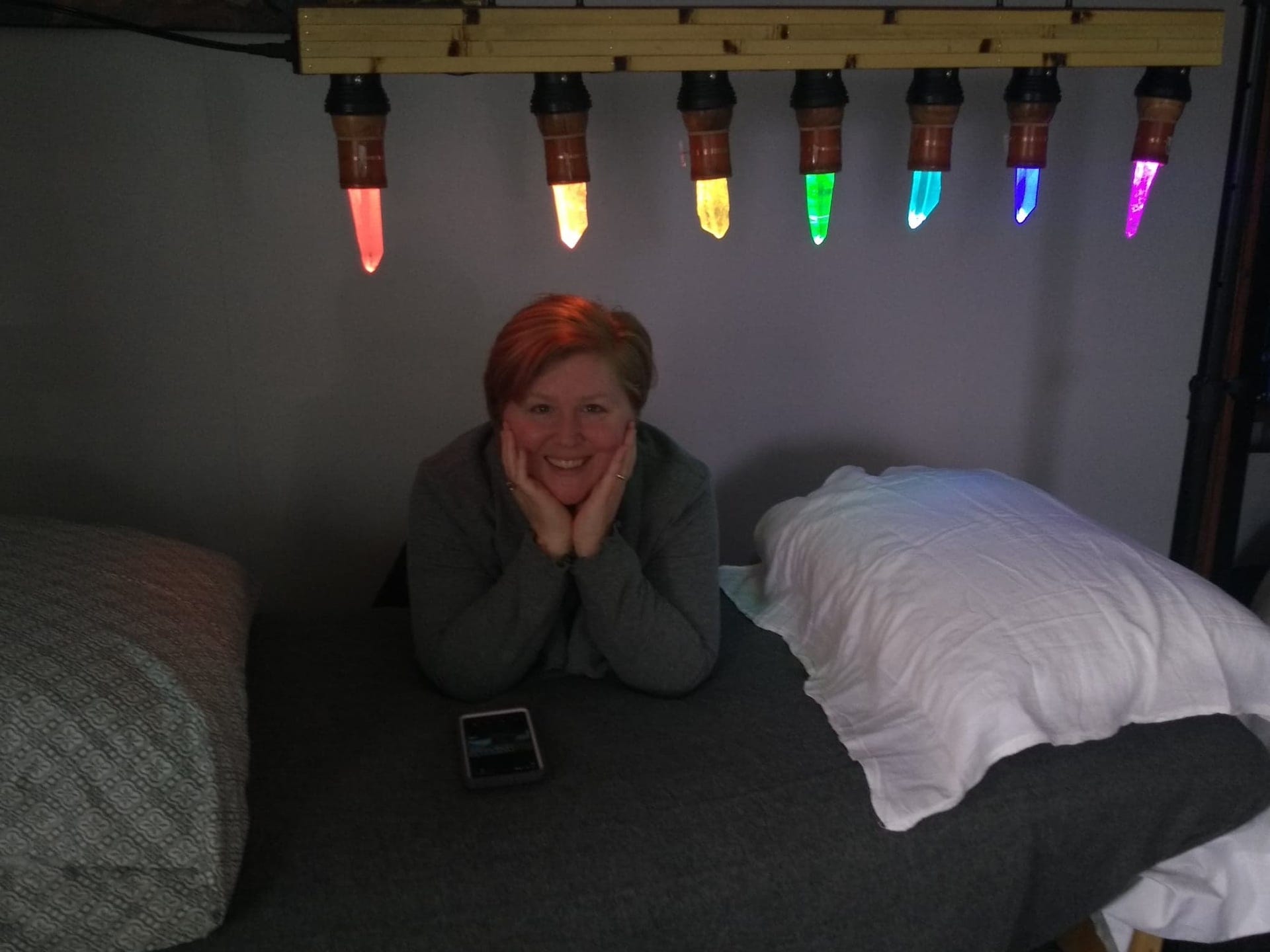 Unconditional Love Crystal Light Healing Therapy Sessions
Combining the healing available to us through the Universe with Crystals, Light, and Unconditional Love channeled energy healing
Crystals
The crystals used in this bed are unusually large Lemurian crystals...which are tuned to work with and through the energy of Pure Unconditional Love, Creator/Source/Universe/God energy. All 7 of the Lemurian crystals are considered to be Master crystals with a very high vibration frequency. assisting us in our emotional, spiritual and physical wellbeing....
Light
The lights used are customized and colored LED lights which radiate through the crystals, and the colors are chosen to match the energetic frequency of each chakra. Color therapy and light has been used for centuries to balance chakras, balance our emotions and bring about wellness in all areas.
Energy Healing
You may choose to also receive the added benefit of Holy Fire® lll Karuna Reiki® healing added to your session.


."ThetaHealing® and ThetaHealer® are registered trademarks of THInK at www.thetahealing.com"

The Content is not intended to be a substitute for professional medical advice, diagnosis, or treatment. Always seek the advice of your physician or other qualified health provider with any questions you may have regarding a medical condition.
All modalities listed on this website are meant to be used in conjunction with professional medical treatment.
Holy Fire® and Karuna Reiki® are registered service marks of William Lee Rand.